Custom logo design services
Last year has been extremely unfair to most of us. We spent months in lockdown, faced unprecedented curbs on social interaction, let alone economic strife. Well, there is no point crying over spilt milk. Now is the time for a fresh start. So, why not rebrand? In this blog, you will get to know some latest logo design trends that will help you reestablish your brand's position in the tumultuous market.
No risk allowed. Play it safe, and think smart. We have shortlisted these trends after conducting a thorough research on the best companies that offer custom logo design services. In 2021, these logo design trends will surely up the branding game and inspire you to take an advanced step towards a promising future.
Nature-Inspired Logo Design
Nature is the biggest teacher in this world. Creative people or those involved in some kind of artistic work often find their inspiration from the outdoors. Have a look at these logo designs given here. Though they are simple and calming to the eyes, they have an indelible impression, isn't it? As the entire world is in the mode of reconstruction, choosing a logo that symbolizes peace and harmony of nature will surely breathe a fresh air to your brand and set you to embark on a new journey and adventure. You'll find many firms that offer custom logo design services to meet your specific requirements and needs.
Animated Logos
Our lives were static last year, but as now when we are rebuilding ourselves, it is essential to add a quirky motion logo to a brand. This year is going to witness some really interesting animated logos that will surely catch people's attention and hold their interest. There are some amazing examples of motion logos, and some of the captivating ones belong to GoDaddy, Beer Gadgets, tumblr., and Vimeo.
Mascot Logos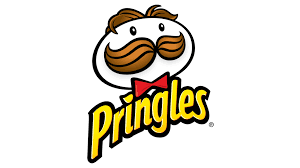 Do you want your audiences to connect with your brand more profoundly? If yes, then it's better to include a character or mascot in the logo design. Let the custom logo design services work wonders for your brand and create something incredible that people find fascinating.
Striking colors and graphics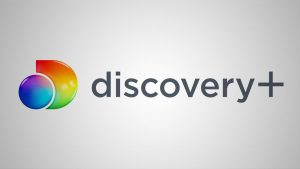 If you believe that black & white are classic colors to make logos, then you really cannot deny the fact that vivid colors create a visual emotion towards a logo design. The crazy color combinations in the design stand it apart from the rest. Logos in bright colors are in trend these days as they spew high-octane energy and look super stylish. This trend is perfect to give your brand a refreshing and youthful look.
Artistic Logos
It's time to show some creativity by shattering all stereotypes and conventional design ideas. Do not shy from doing experiments and work on the words, graphics, and geometric shapes just the way you want. You are free to go wild with vivid colors, lines, and gradients without worrying about any rules. Add an artistic vibe to the logo and let it speak about the personality of your brand confidently.
3D Logo Designs
The purpose of every logo is to speak volumes about the brand. Let the world identify you with a 3D design logo this time as it will provide more depth to your brand. With the right amount of shading, dimension, color combinations, and highlights, you can easily transform the look of your old logo and present the new one in full verve and style. Take custom logo design services to give your brand a reviving makeover.
It's a Wrap
A logo is your brand's identity, and thus it needs to be designed meticulously by professionals. Make sure you take top-notch custom logo design services at fair prices. Undoubtedly, the logo design trends may come and go, but that's how you need to refurbish your brand too in order to stay ahead of your competitors.