Fill out the design brief online
It's very simple: Just select your desired package, fill out our creative brief and confirm your order by paying the amount due.

You get your first design concepts in record time
We post your first concepts to you account in 24 hours or less according to the package you choose. You can review and select the one you like or you can make revisions.
We assign your professional team
We assign a dedicated project manager who will call you and help you through out the process. We then assign a team of professional designers eh start working on your project right away.
You have 100% ownership of your custom design
Once your design is approved. You will receive the final files in all the different formats you will need. And the best part we are here to help you build a cohesive brand and offer you special customer benefits.
Logo Design Packages and Prices
Team Of Graphic Designers
Corporate ID Package Included
First Concepts In 24 Hours
Website Design ( WordPress)
5 Internal Design Pages (CMS)
100% Ownership Of Art Work
Team Of Graphic Designers
Logo + Business Card Package Included
First Concepts In 24 Hours
Original Letterhead Design Concept
100% Ownership Of Art Work
LOGO + BUSINESS CARD
PACKAGE
Team Of Graphic Designers
First Concepts In 24 Hours
Original Business Cards Design Concept
100% Ownership Of Art Work
​Team Of Graphic Designers
First Concepts In 24 Hours
AI (EPS), PDF, JPG, PNG, BMP, GIF
Dedicated Project Manager
Logo in Color and Grayscale
100% Ownership Of Art Work
​Team Of Graphic Designers
10 Original Logo Concepts
First Concepts In 24 Hours
AI (EPS), PDF, JPG, PNG, BMP, GIF
Dedicated Project Manager
Logo in Color and Grayscale
100% Ownership Of Art Work
Professional Custom Logo Design at Red Tag Prices
TheLogoBoutique.com provides companies with complete custom logo design solutions at affordable prices. As a company backed by ten years of experience in creating custom logo designs, you can rest assured that we can provide your business with excellent material that will help your brand market itself.
When it comes to branding, the look and message of your logo are important things to take into consideration. After all, the graphic is most likely to set the first impression on any interested clients or customers. One that is sloppily-made conveys an unprofessional attitude or a lack of quality. On the other hand, a thoughtful and well-made professional logo design is bound to attract new and returning clientele.
One type of design won't fit everyone, though. Depending on the nature of your business, you will want a unique, custom logo design to suit it perfectly. A quick look through our logo design samples provides you with an idea of how versatile our team of designers can be. We've made logos for a diverse range of clientele, from furniture companies, to advocacy groups, to businesses for kids. If you don't have an idea of how your logo should be like, we can also provide you with expert advice on how to best capture the essence of your services or products.
Our services don't stop at professional logo design, though. To create a complete marketing solution for your company, we can provide you with marketing materials as part of the service package. Depending on the package you've purchased, we will provide you with designs for business cards, stationery, websites, brochures, and even corporate giveaways. This eliminates the middleman, thus helping your business realize greater savings.
The process of getting your custom logo design done is simple, and made to prioritize your vision. Compared to working with individual designers, we've streamlined the process of getting your order done so you don't need to deal with undetermined prices or irregular turnaround times. At the beginning of the project, we'll ask you to fill out a brief so we can determine the best way to translate your vision.
Here at TheLogoBoutique.com, we know the value of input. Aside from valuing your comments, we respect how you might want feedback from friends and associates. Through our innovative "Friend Testing" feature, our custom logo designs can be shared to help refine the final proof.
Inspired by our professional logo design samples? Get in touch with us, and we'll surely help you realize your vision. For a quick peek at our logo design process, see our demo video .
The Logo Design You'll Get
Original Vector Format
It is the original source file and can be rendered smoothly at any desired size.without loosing quality. Perfect for any professional printing.
High resolution PDF Format
Portable Document Format easy to view using Acrobat® Reader®. It is good to print files across all major computing platforms.
JPEG Format
JPG is a standard format used mostly for print and web. JPG is the most common file format for digital cameras because of the outstanding file size reduction capabilities.

PNG, GIF and BMP
PNG has transparent background (great for any color background or picture) GIF a web format BMP (Windows bitmap) the advantage is their simplicity and wide acceptance in Windows programs.
Essential Elements of Design for a Corporate Logo
On this page, we present logo design samples of our work, giving you an idea of how we can take your concept and translate it into a corporate logo worthy to be a symbol of your business. We've done work for businesses in a variety of industries, including law firms, non-profits, and various organisations. With a versatile team of designers at your service, we can surely help you with your need for professional design solutions.
Effective design for your corporate logo is essential to the success of your growing business. The company logo is part of your company's marketing campaign, and a strong image that your market can latch onto. A logo represents the nature, character and values of your business. Image is everything in business, and a company can either thrive or wither away depending on the image that it consistently gives to the public.
A logo design samples can set you apart from your competitors. The initial logo design you present to the market should be positive, powerful and leave a lasting impression.
At TheLogoBoutique.com, logo design prices are affordable and the site is easy to manoeuvre through. At first, you will fill out a questionnaire that explains what your company does and what you are specifically looking for in a logo. For example, what qualities do you hope to convey? What mission and directive do you want to get across to others? After this, a customer consultant will help you through TheLogoBoutique.com design process. All your input will be incorporated into your own custom logo design. Logo creation is an important part of your business and no shrewd marketing is a necessity.
Sometimes logo design samples concepts are much easier to visualize than they are to create in the real world. Logo design elements are directly related to business acumen, market evaluation and basic psychology. Designing a logo that is personally appealing is very different than designing a logo that helps to market your business.
This is why you should entrust this job to a professional logo design company. TheLogoBoutique.com offers solutions to your design challenges in company logo design, web design and logo creation. The company also offers logo help in designing stationery, business cards, brochures, postcards and promotional products.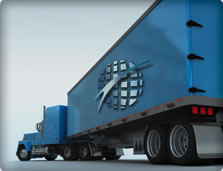 You will usually see a first draft of your new design within 24 business hours after agreeing to the concept. At this point, you can read the designer's comments and order changes based on your preferences. You call all the shots during this project! Since this is your marketing campaign, it is important that you have full control over the creative process.
If you are looking for logo samples or want to speak to an expert designer free of charge then contact  TheLogoBoutique.com. As we always say, you will know when you have the perfect corporate logo – because it will feel like your business can market itself! We can create the perfect image that will help your business thrive!