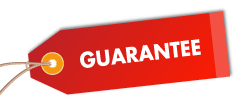 How it Works and a Guarantee on What You Get.

We offer assistance on a variety of graphic design solutions, such as:

Business flyer design
Vector logo design
Tri-fold brochure design and printing
Promotional products
Web design
Postcards design
Characters
In fact, you could consider us your ultimate creative boutique turnkey solution for all of your marketing needs. Here's some basic information on what to expect when working with us.
The Logo Boutique first asks that you fill out a questionnaire stating what exactly you are looking for in regard to your logo or other promotional products. You will be assigned a personal account manager once business is ready to begin. This representative will make sure that you have provided enough information for the creative team to submit a first draft of the idea, whether you have ordered a brochure design, web site design or logo package. All staff members are highly trained in their field, from the creative director to the team of talented graphic design artists. Depending on what exactly you want from your custom creation, you will be assigned a team accordingly.
You receive a draft of your creation 72 business hours after your final consultation. Don't worry, you can still make requested changes at no additional fee. You can also read comments from the design logo team as to how and why the project came to this first draft image. From that point you can even engage in "friend testing" by sending the new image to friends to get feedback from them. You can then tweak other features of your design, whether you're questioning the logo graphic, the color, the font, or even if the design team got the idea totally wrong. You retain full control and that is what you want from a logo design company.
What truly separates The Logo Boutique apart from the competition is their quality guarantee. Only a professional design firm that has confidence in their work would ever offer a complete 100% satisfaction guarantee. We work until you are completely satisfied with your design. Once the logo or c ampaign has been created, it's time for The Logo Boutique to start marketing. Not only do we provide you with the image but we also help you with postcard flyer design, promotional product, and numerous other marketing mediums.